Caterpillar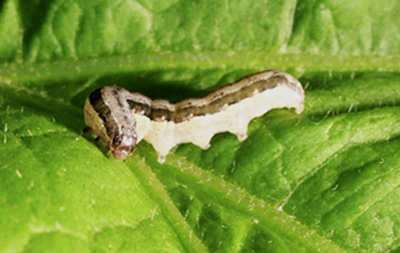 The most common species are Heliothis spp, the beet armyworm (Spodoptera exigua) and the tomato looper (Chrysodeixis chalcites).
DAMAGES
Caterpillars start by eating the leaves of the plant making holes on them. They are voracious and can devour the whole plant. Also, the high level of excrements they produce can make the fruit to lose its quality and even the plant rot.
It attacks mainly tomato, pepper, melon, watermelon, bean, eggplant, cucumber, strawberry, rose and gerbera.
PRODUCTS FOR BIOLOGICAL CONTROL OF CATERPILLAR