Leafminer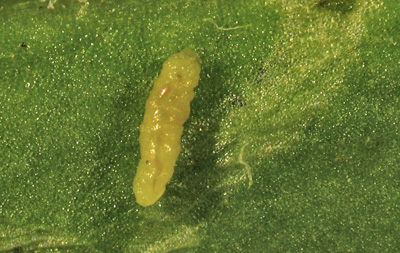 There are several species of diptera belonging to family Agromyzidae, among the most common are the chickpea leafminer (Liriomyza cicerina), and other species that attack ornamental and horticultural crops like Liriomyza bryoniae. Currently, one of the most harmful leafminers in horticultural crops (indoors and outdoors) is the species Liriomyza trifolii.
DAMAGES
The larvae of leafminer feed by creating tunnels in leaves of plants, reducing their commercial value and photosynthetic capacity.
It attacks horticultural crops like bean, tomato, cucumber, pepper, eggplant, celery, melon and watermelon; and also ornamental crops as chrysanthemum and gerbera.
PRODUCTS FOR BIOLOGICAL CONTROL OF LEAFMINER