Sciarid fly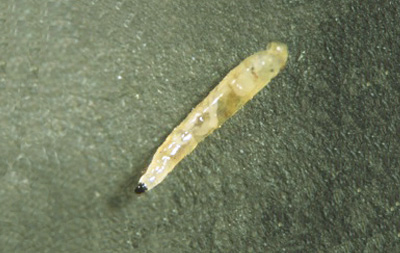 The Sciarid fly, better known as Fungus gnat, belongs to family Sciaridae. It develops in vegetables that are rich in water and fungus. They occur frequently in greenhouses and nurseries.
DAMAGES
The larva feeds on roots and leaves of young plants. As well as the adults, larvae can transmit secondary diseases. It causes wilt, growth problems and even the plant death.
It attacks edible fungus, tubers, bulbs and cucurbits.
PRODUCTS FOR BIOLOGICAL CONTROL OF SCIARID FLY