Fly and moth traps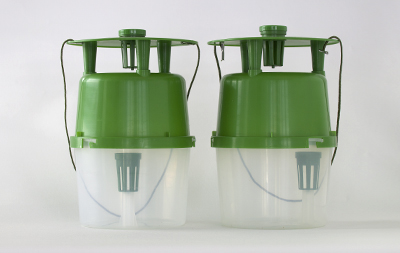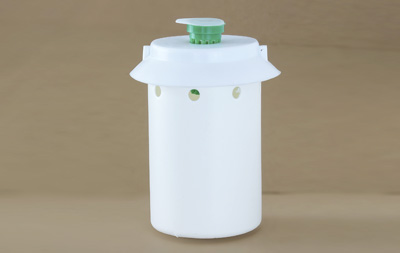 DESCRIPTION OF THE PRODUCT
'Green' Moth trap
Nadel Fly trap
Fly and moth traps are specially indicated to control lepidoptera and diptera, both in indoor and outdoor crops.
MODE OF ACTION
The pheromones placed in the traps are slowly spreaded through a diffuser in order to attract and capture the plague species. In this way it is possible to monitor the evolution of the pest, and also to avoid the reproduction through the mass trapping of individuals.
DOSE
Indoor crops: 4 traps/ha
Outdoor and fruit crops: 2 traps/ha
Citrus crops: 1 or 2 traps/ha. Traps must be placed on the southern face of trees to a height of 2 meters above the ground.
USE
Place the pheromone diffuser inside the basket.
Insert the basket through the top of the trap.
Fit the top in the bucket.
Hang the trap on the greenhouse planning grid.