MONcontrol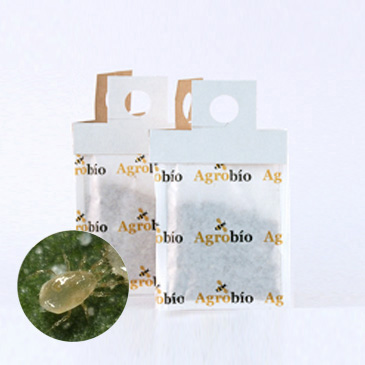 DESCRIPTION OF THE PRODUCT
Bottle of 25.000 mites
Bottle of 50.000 mites
Bottle of 125.000 mites
Box with 200 sachets (250 ind/sachet ó 500 ind/sachet)
Box with 250 sachets (250 ind/sachet, 350 ind/sachet, 500 ind/sachet ó 1.000 ind/sachet)
Box with 500 sachets (250 ind/sachet)
Transeius montdorensis (formerly known as Amblyseius montdorensis) is a predatory mite from family of Phytoseids. It feeds on thrip, white fly, mites, small arthropods and pollen.
RECOMMENDED DOSE
The doses and number of releases depend on the crop type: 20-50 ind/m2 as a preventive treatment or 50-150 ind/m2 in hot spots. It should not be used at temperatures below 10°C, otherwise the installation of T. montdorensis could fail.
CROPS
T. montdorensis can be used in crops like cucumber, pepper, bean, tomato, strawberry, gerbera, rose and chrysanthemum.
USE
Before opening the bottle, set it horizontally and rotate to mix its content. Release on the leaves of plants in small piles. If the product format is sachets, hang them on the plants at a medium height, far from heating conduits and avoiding direct sunlight.
PRESERVATION
Keep for a maximum of 1-2 days. Do not expose to direct sunlight and keep at a temperature between 15-18 ºC. Do not store along with bumblebee hives in non-ventilated areas.