ANDERcontrol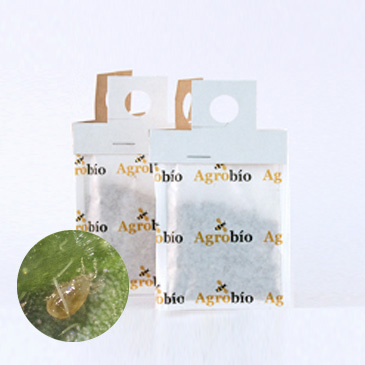 DESCRIPTION OF THE PRODUCT
Bottle of 25.000 mites (adults and nymphs)
Bottle of 50.000 mites (adults and nymphs)
Bag of 125.000 mites (adults and nymphs)
Box of 500 sachets (250 mites/sachet)
Amblyseius andersoni is a polyphagous phytoseid. It feeds on mites from families Tetranychidae, especially Panonychus ulmi, Eriophyidae and also pollen. A. andersoni has a good performance in both indoor and outdoor crops and is usually used to control spider mite pests.
RECOMMENDED DOSE
Consult an Agrobío field advisor for the recommended dose.
Dosage can vary according to preventive dose, medium curative or high curative, depending on the crop and the level of infestation of the pest.
In preventive control it is recommended to feed Andersoni with prey mites directly in the plant to favor the installation of predatory mites when there is not enough pest in the crop.
RECOMMENDED CROPS
A. andersoni can be used in a wide range of crops, such as: fruit crops, conifers, ornamentals, vegetables, vine, strawberry, raspberry, blueberry and citrus.
USE
Before opening the bottle, set it horizontally and rotate it to mix the content. Spread the mites on the leaves of the plants in small piles. If the product comes in sachets separate them carefully and hang them on the stems of the plants at medium height according to the recommended dose.
PRESERVATION
Keep the box or bottle horizontally and at a temperature of 15-18 ºC. Do not break the cold chain in all the transport and storage process. Do not store the product more than 48 hours after receipt, and never expose it to sunlight or pesticides. Do not store along with bumblebee hives in non-ventilated areas.